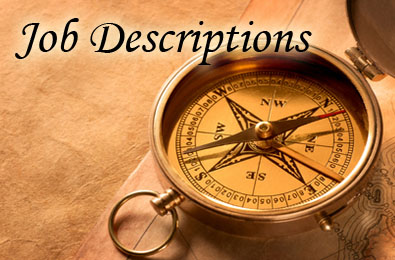 By Jessica Miller-Merrell
The problem: job descriptions are legal (not marketing documents) created for the purposes of protecting not promoting the employer in the role described. Yet, employers must take a marketing and employment branding approach when developing job descriptions, job postings and employment information to attract and engage a candidate that they hope may become an employee.
For the job seeker there really hasn't been a place where they can go and interact with recruiters in an organization. They used to submit a resume and cover letter based on the job description and then they were placed in a purgatory type environment and would rarely hear back because of the volume of applicants for a given position. However, as HR departments become more like skeleton crews it's important that they better utilize their time when dealing with potential employees.
Relying on job postings to communicate to a job seeker the benefits of working for your company does not work any longer. The candidate experience is becoming increasingly important in the job seeker lifecycle and companies can't ignore the fact that good talent comes from delivering a good experience. In order to hire the best candidates, you must focus the process around the job seeker. If developed properly, the candidate experience can be one of the best tools out there to attract and the best candidates.
If you're company is struggling with finding ways to improve the candidate experience within your organization, here are a few things that you can easily do:
Create a Talent Community:
Talent Communities not only benefit the recruiter but also they give the candidate a place to go after submitting an application. After applying for a job, the candidate doesn't know where their application goes or if a recruiter is even paying attention to them. Talent communities create a sense of belonging. Whether they get the job they initially applied for or not, you'll keep attracting good candidates.
Engage with the Job Seeker:
Engaging with the job seeker doesn't necessarily have to be through a Talent Community (although strongly encouraged). When an applicant submits a resume, don't leave them hanging in the black hole of resumes, but take time to respond and give direction if they were selected for the job. This could prove difficult if you received hundreds of resumes, that's why the best tool for the candidate experience is Talent Circle's Talent Community platform.
Focus on Employment Branding:
Part of the candidate experience ties into how your company is branding itself. When companies are able to highlight the perks and benefits of working for their specific company, as well as its real culture, job seekers will be more interested in working for said company. Use employment branding to elevate your brand to the next level and engage candidates in a positive environment.
If your company is struggling with improving the candidate experience following these few guidelines will help your organization develop a stronger relationship with the job seeker and the overall process. What has your company done to position themselves as an employer of choice?
Jessica Miller-Merrell, SPHR is a workplace and technology strategist specializing in social media. She's an author who writes at Blogging4Jobs. You can follow her on Twitter @blogging4jobs.
Photo Credit.