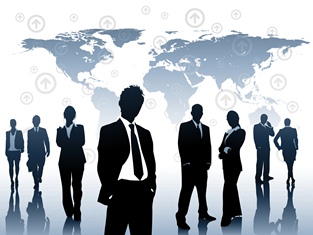 By Jessica Miller-Merrell
Everywhere I turn, the topic of recruiting, training and retaining employees and talent is buzzing louder than a bumblebee in spring. The skill gap and need for talent is the key component of many of the keynote talks and panel discussions from the conference circuit and from the one-on-one conversations. Open any magazine that covers business and the economy such as Fortune, Forbes and Harvard Business Review and you will find articles, resources and studies discussing how development, engagement and hiring can impact business in both a positive and negative way.
I recently wrote about the
future of recruitment and trends
and shared that 30% of CEOs say there is a concern they will not have the necessary talent to fulfill their future growth ambitions.
With all of the conversations about the need for talent for companies to succeed, sadly, there is little mention of the role that HR and recruiting actually plays.
Why is that? Even after all these years, it seems like the role of HR and recruiters as valuable business partners seems to be in question, and that's more than extremely frustrating.
We've examined the needs of
Blogging4Jobs readership
and have found some important statistics that are relevant to the success of all levels ranging from human resources, operations, recruitment agencies and vendors. Why? Because if the CEO ain't happy about HR then we all need to be working together to represent the industry as high performance leaders. Here are some important stats that we as an industry need to recognize so that as professionals, perhaps we can work together and earn that seat at the table.
HR: We Have a Problem
77% of more than 2500 business and HR leaders in 94 countries share that the single biggest challenge they are faced with is "reskilling" the HR function, according to the Deloitte Global Human Capital Trends 2014 report. This report also states a staggering minority of HR leaders, have confidence that their teams have the skills needed to meet the challenge of today's global environment and deliver innovative programs that drive business impact. One third of HR leaders claim that their own HR and talent programs are just "getting by."
Our Brand is Marketing's Problem - NOT
Less than one half employees do not know what differentiates their employer's brand from the competition, according to the Gallup's 2013 State of the American Workplace report. A company's brand should be that human piece that brings employees and their values together, leading to increased connection, morale and loyalty. Are you leaving the responsibility of your company brand in the Marketing silo? It may be costing your company talent.
Disengaged Employees are Expensive
50% of workers are not engaged in their work and this is expensive, costing U.S. businesses $450 billion to $550 billion per year, according the Gallup report. When workers are engaged and emotionally connected, they are up to four times more productive that disengaged employees. Are you
making the business case
to show your boss that you need those team building morale boosters?
It is clear that HR and recruitment leadership is critical to develop and manage the talent that is required for companies to succeed. Hopefully, some of these statistics can help you by becoming aware of the industry's need for leaders.
Jessica Miller-Merrell, SPHR is a workplace and technology strategist specializing in social media. She's is the Chief Blogger & Founder of Blogging4Jobs. You can follow her on Twitter @jmillermerrell.